Look no further for a qualified, registered and experienced plumber near you in Mossel Bay and the wider Garden Route area.
Burst Geysers and Geyser Components
Sewer line Repairs and Maintenance
Septic Tanks and French Drains
Sub Soil Drains
Storm water and drainage issues
Plumbing Installations
Construction plumbing of new houses
Bathroom refurbishment and kitchen refurbishment
Application of Transparent Chemical for leaking Shower & Balconies with out removing tiles
Fluoroscene liquid
Barlands Plumbing is a Government Approved  Essential Service Provider.
We look after the safety & health of our Staff and Clients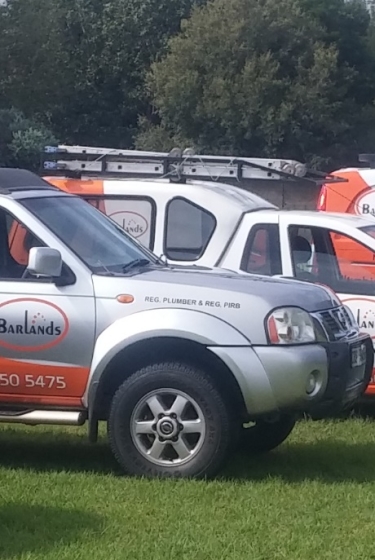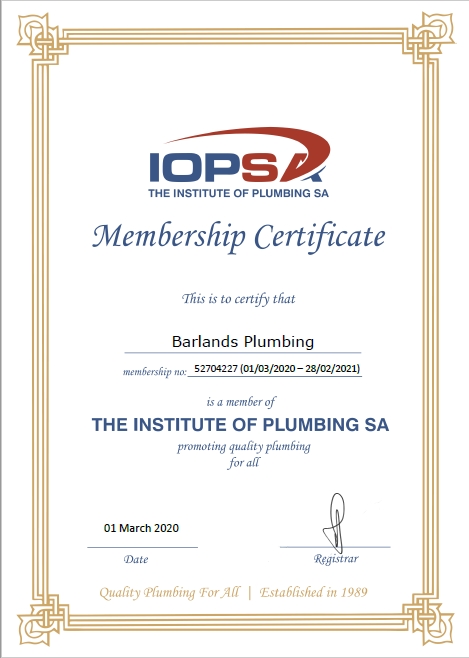 Our Plumbing Company is a family owned  – 26 years in business

Free Quotes

Our skill, experience and excellent workmanship have been one of the many reasons why clients use us for years

We have great staff – Our plumbers have friendly personalities and connect well with our clients.

We are a trusted plumbing company  in Mossel Bay and wider Garden Route area.

Call Barlands Plumbing and Speak with Alwyn or Trudie
As  Licensed Plumbers in Mossel Bay and the wider Garden Route area, we offer our plumbing services with honest and upfront prices.

Our plumbing team's goals are to earn our clients' trust and build relationships that will last forever.

We deliver professional plumbing services with a guarantee to back-up our services.

Our clients can rest assure that we deliver long-lasting plumbing solutions.

Our teams are experts in servicing commercial and residential clients in and around Mossel Bay. We offer cost effective plumbing solutions leaving our clients with a smile on their face for the last 26 years.

Our Mission is to provide service, value, time, solutions and results to you, our client, in order to create satisfaction and your loyalty. We are prepared to take charge of your problems and make a difference in your lifestyle.

In a world of change, success evolves from a connection with you, our potential client.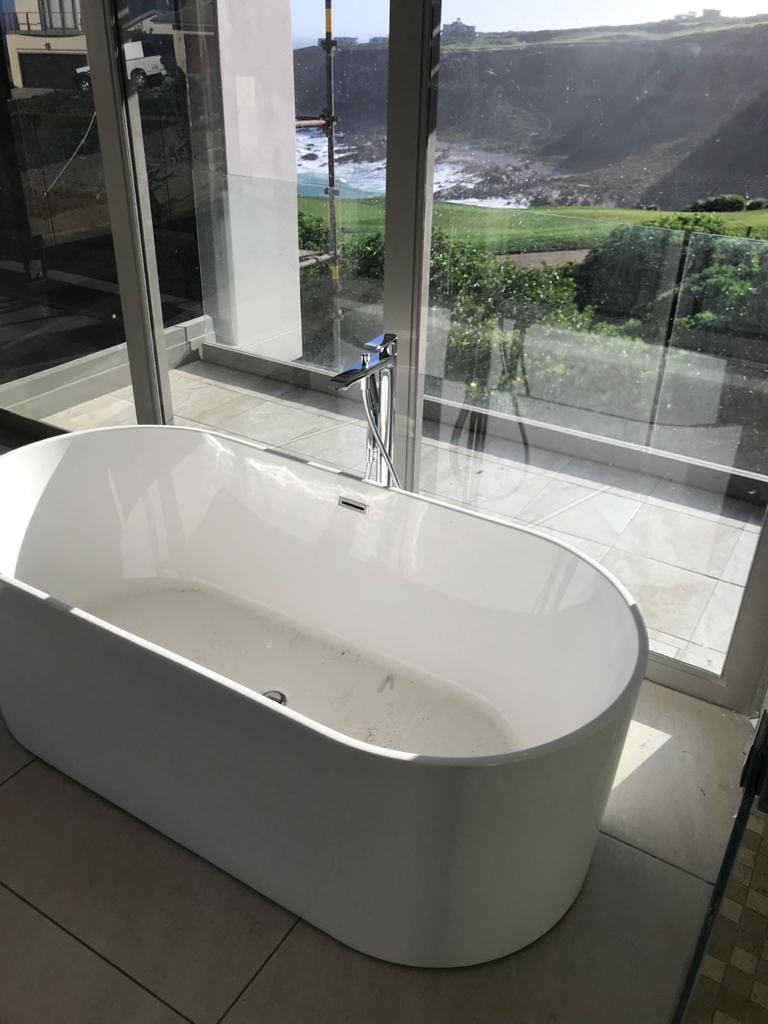 SEALING LEAKING TILED SHOWERS & balconies- NO CHOPPING
Our Chemical is a water-resistant agent preventing water/damp penetration on tiled shower floors & balconies.
Transparent chemical – SAVE AND SUFFICIENT way to seal tiled shower floors and walls and balconies without lifting and chopping tiles.
The Chemical penetrates into the surface bed and flows into void spaces/ cracks /hairline cracks/ grout of tiled shower floors and balconies and reacts to any moist which activates the chemical to become a sealant which blocks water/moist penetration and damp below floors and slab.
Barlands Plumbing is one of the leading Plumbing Construction companies in Mossel bay & surrounding areas in Garden Route.
We are specialist that have knowledge and expertise to get the job done.  Clients can be 100% sure our service and pricing are completely competitive and fair.
We Specialize in Construction Plumbing for Small and Large scale projects.  Construction Plumbing is the process of installing Plumbing systems for Buildings undergoing construction mainly new Houses or Commercial buildings.
Drainage and waterpoint installations such as sinks, basins, showers, baths, taps, French Drains, Septic tanks and Sub-soil drains.
Also ensuring hot water reticulation system to the household or building is correctly design and installed. 
LOOK NO FURTHER FOR A COMPREHENSIVE AND EXPERIENCED CONSTRUCTION COMPANY.
On Completion of our construction project a Certification of Compliance (CoC) is given and also our Service Guarantee.
You will be left in good hands before we leave the site.
Registered with PIRB – for C.O.C certificates.
Plumbing Industry Registration Board: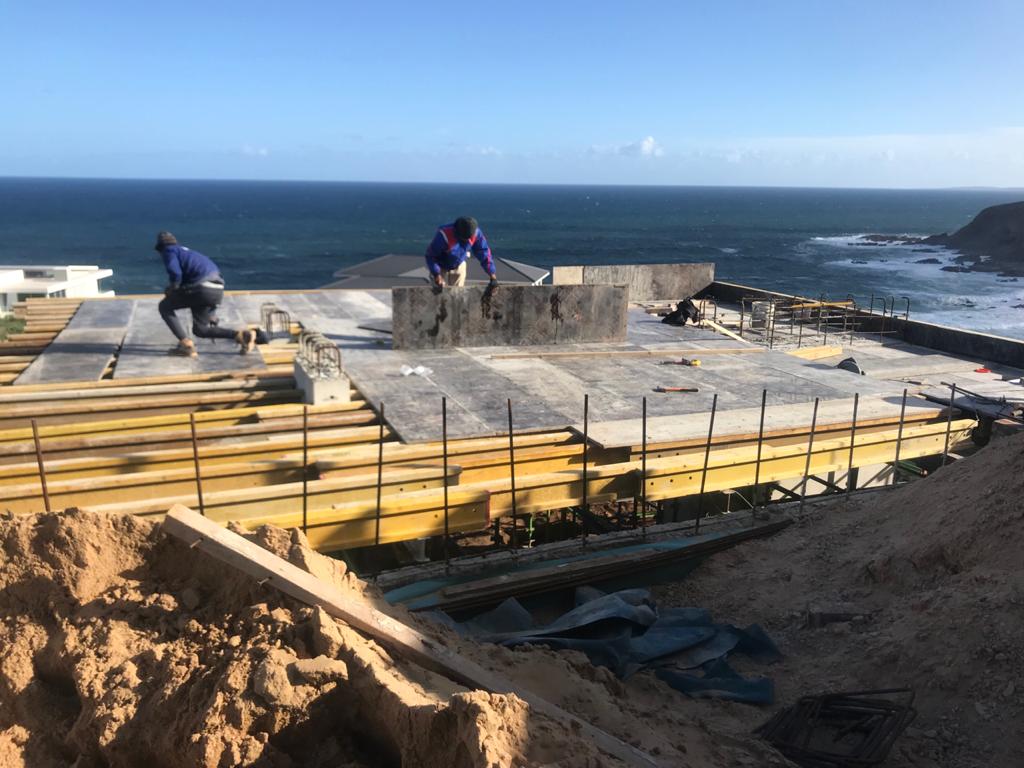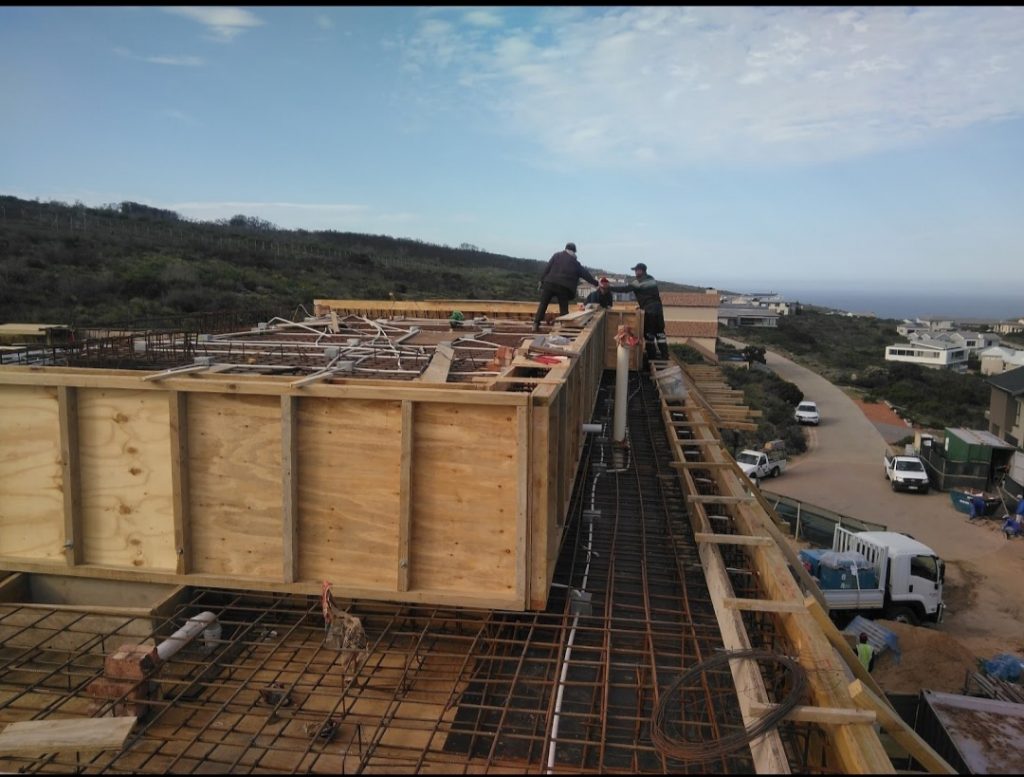 Marius Viljoen
"BAIE DANKIE – Uitstekende vinnige Diens!
Kay-Lynn Marks
They are really fast, delivered quality reliable services and affordable. Definitely recommendable.
Arie Jacobs
Barlands have been doing plumbing for me for about 2 years now. Really the most reliable and professional service I have received in 20 odd years in the building industry.  
Staff are very knowledgeable, always well spoken and always available to help solve a problem that might occur. I will not use another Plumbing company ever again.
Andrew Shephard
This Letter serves to confirm that my practise has worked closely on several large scale residential properties, exceeding R 5 000 000.00, with Barlands Plumbing , Mr Alwyn Barnardt and his team .
We found Alwyn and his team to be nothing but professional at all times, with a very strong work ethic. Attention to detail and general workmanship we found to be beyond industry norms, and therefore recommend Alwyn and his team to engage in any project he is appointed to administer
Plumbers in Mossel Bay
Plumbers in Dana Bay
Plumbers in Hartenbos
Plumbers in Great Brak River
Plumbers In Little Brak River
Plumbers in Glentana
Plumbers in Tergniet
Plumbers in Reebok
Plumbers in Herolds Bay
Plumbers in Vleesbaai
Plumbers in Boggomsbaai
Plumbers in Seemeeupark
Plumbers In Hartenbos Heuwels
Plumbers In Voorbaai
Plumbers In Pinnacle Point
Plumbers In Ou Baai
Plumbers in Bothastrand
Plumbers in Hersham
Plumbers In Outeniqua Strand